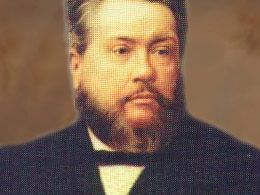 Spurgeon said, "Blessed is that man who seeth God in trifles! It is there that it is the hardest to see him; but he who believes that God is there, may go from the little providence up to the God of providence." [C. H. Spurgeon,
The New Park Street Pulpit
(Grand Rapids: Baker Book House, 1994 reprint of 1855 original) 1:31]
Do you see God in trifles? Do you look for him in the details of your day?